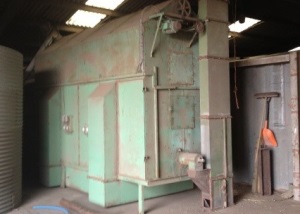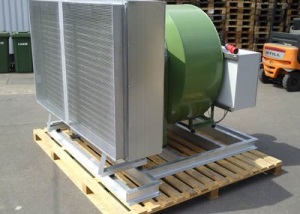 Farms and estates can maximise the benefit from making the change to wood heating. For many of these businesses, log or wood chip fuel can be produced in-house, either using home grown timber, or by buying in timber locally and processing this into wood fuel in-house.
Farms and estates are often well positioned to produce fuel in this way as they often have machinery, buildings and space available. Producing fuel in this manner translates to providing a very low cost, renewable and sustainable source of fuel.
The ability to link up several occupied buildings via a district heat network as well as introducing heat in support of specific agricultural processes – such as grain drying, can enable self sufficiency in terms of low cost energy production.
Grain drying with batch dryers or constant feed can consume a sizable energy consumption and cost when using Heating oil / diesel or LPG. Several solutions are available to transfer and exchange the heat produced from Biomass into warm air for extraction through the dryer.